German market stakeholders remain positive that inbound regulator 'Glücksspielbehörde' (GGL) will be able to settle the glaring obstructions of the online gambling marketplace formed under the Fourth Interstate Treaty on Gambling (GlüNeuRStv) regime.
Reflecting on Q1 trading updates by PLC operators that had lumped Germany alongside the Netherlands as 'problem child' jurisdictions – Mathias Dahms, President of Deutscher Sportwettenverband (DSWV) acknowledged "a tough transition phase for all stakeholders".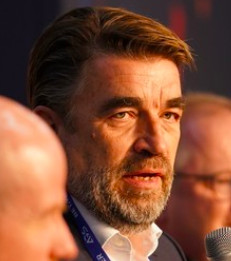 "It's been a tough challenge, the regulatory means for Germany are very special, and the situation is not helped by lawmakers interventions and determination of how laws are applied" Dahms commented on year-1 adjustments.
Despite recognising GlüNeuRStv's commercial limitations,  Dahms and DSWV acknowledged that German gambling was in a better place than under the decade-long regulatory limbo that had preceded the interstate treaty.
"There are many positives, we now have central databases providing market information, tough regulation on problem gambling, and a central player database that will be used to establish a comprehensive customer self-exclusion across all websites."
Though unsatisfactory to its incumbents, Dahms outlined that the GlüNeuRStv had achieved its objective of providing the regulatory foundations for Germany's 16 Lander to settle and determine Germany's federal online gambling marketplace.
Yet ongoing Lander obstructions were brought to light by Joerg Hofmann, Senior Partner of MELCHERS law firm, who informed BOSE delegates that a German court had just ruled against current sportsbook regulator the Darmstadt Regional Council's plans to impose a further limit on bet-types.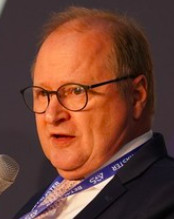 From 1 June, the Darmstadt Regional Council had planned to enforce further bet-type restrictions on friendlies, women's football and betting on lower league German and Austrian football divisions – an order that had been immediately challenged by market incumbents.
Hofmann informed that had there been no intervention, the Darmstadt Council could have forced GlüNeuRStv operators to reduce their market inventory by a further 60-to-70%.
Despite a favourable outcome for  GlüNeuRStv operators, Hofmann was asked whether incumbents should accept the terms of a marketplace in constant regulatory flux?
Hofmann reflected – "There are 35 licences for sportsbook operators, and I expect the majority of them to renew their licences. The market figures are very attractive. Germany is a big market and it can be a bigger market for those stakeholders in a licensed environment".
"However, the market can only grow if the channelisation rate can work in favour of the regulated market. That means that the operator must be competitive and be allowed to offer products that their customers want to play… This reality applies to casino games and bet types."
Despite continued objections, German operators will have to proceed with severe restrictions imposed on online casinos, for which no licences have yet been authorised.   
Providing a media perspective on GlüNeuRStv proceedings, Dr Matthias Kirschenhofer, Executive Board Member, Sport1 Medien, stated that stakeholders had long accepted that "Germany would be a work in progress".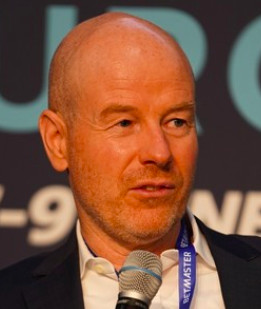 "If you take a look at online casino, the grey market indicates that we have a GGR of €2.6 billion… that is a big market that we hope can be turned to white, but we also accept that there will be restrictions on tax and advertising".
"We have to recognise the market's positive steps. Had you asked me 2 or 3 years ago whether we would see a licensed online casino, I would have said no".
Concluding its year-1 transition, the GlüNeuRStv is set to be overseen by the Saxony-housed Glücksspielbehörde' (GGL) as Germany's federal gambling regulator. Asked to provide an imminent agenda for the GGL, Mathias Dahms concluded…
"They plan to be 110 employees by the end of the year. I have my doubts that they will get there. However, they have told us that they see themselves as a 'learning authority' – a good development from my point of view as we don't need another closed shop.
"Germany is a market formed by many stakeholders, and it will always require transparency in how laws are determined to create better outcomes".