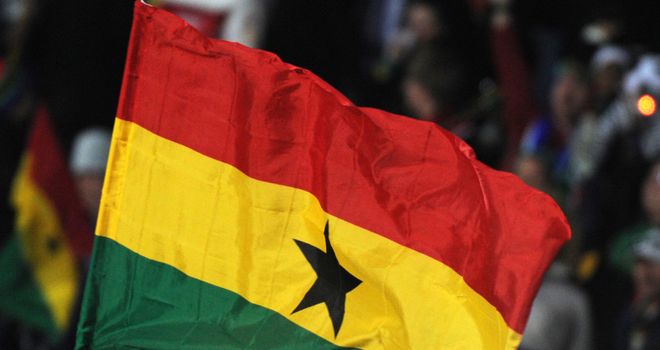 Ghana sports betting is on the up according to African Business Correspondence Magazine 'Ventures Africa'. Ghana one of the leading lights in African business and GDP is witnessing a popular birth of regulated and licensed sports betting in accordance with its national laws. Over the past 18 months Ghana has approved 5 sports betting operators to offer odds and pool services to its citizens, operations are fully legal and regulated by the Ghana Gaming Commission.
Ghana Lottery business has had great coverage and tradition with Ghanaian featuring weekly lottery draws on TV, and kiosk/retail operations in the majority of shops. However in the last two years the country has seen an increase in wagering and popularity of sports betting. This popularity has been driven by the interest in European football of the Ghanaian people who regularly watch matches of numerous popular European football leagues.Operators in this region include such brand names  as Premier Betting, Supabet, SafariBet and Mybet Africa. Africa Gaming and Entertainment Limited who operate Safaribet currently operate 4 betting shops in the capital Accra after six months of launching in the regions and employ 140 staff. Chief Executive of Safaribet Ghana, Halit Karabashoglu explained "also we want to partner with small businesses for franchising in order for them to grow and also employ others".
Not all effects of  increased popularity of sports betting have been positive, the local Ghana football league has waned and sports fans prefer to watch European matches every weekend instead. However mybet Africa are looking to tackle this issue by offering odds on Ghana top division matches Kwaku Ohemeng Adjei, CEO of mybet Africa – Since we came to the market, we have included the Ghanaian Leagues in it, so as to give it more of a local content".
The impact of sport betting is not only visible through offline betting, digital channels are popular for wagering too. Ghanas take up of cheaper smart phones and solid internet provision means that placement of wagering through digital verticals is on the up. Subscription and use of smart phones is on the up 100% year on year,and mobile devices are becoming popular with an increasing middle class in Ghanas make up. In February 2013 Recognition Limited, launched a unique Mobile betting product called 'Dreambet' to tap into the growing internet use among consumers.
Offline wagering in betting shops is still the most popular method for Ghanian punters to place their wager. Online operations suffer due to complicated payment processing procedures in the region. The increased popularity in sports betting has not been without its critics as some have commented that it will have negative impacts on Ghanas unemployed and youth. The current sports betting market is being carefully monitored by not only the Ghanaian government but other African States who want to learn more about the igaming and sports betting industries